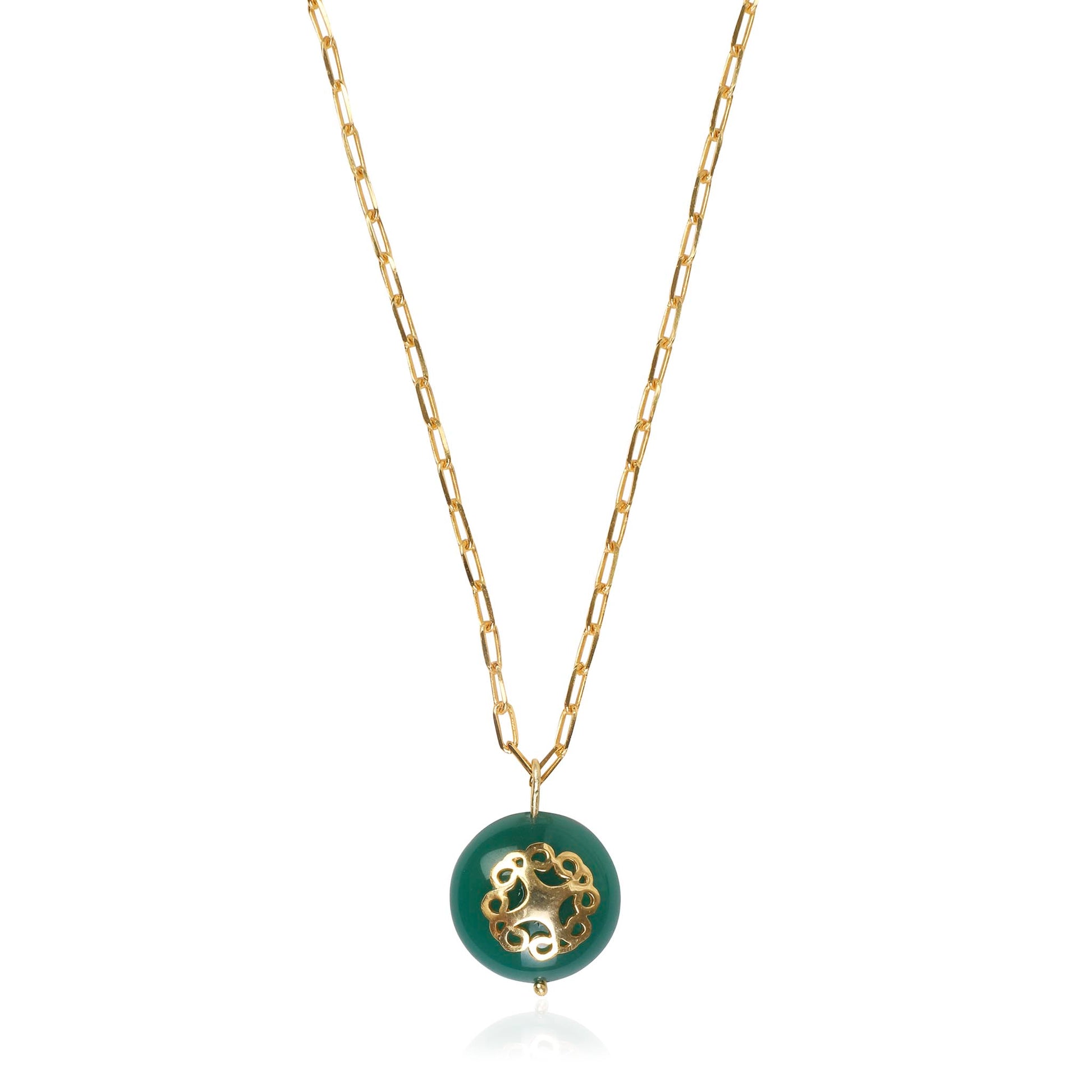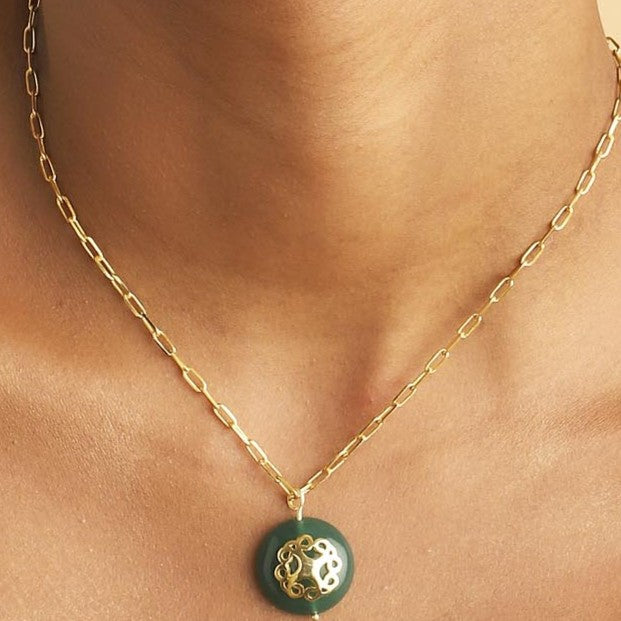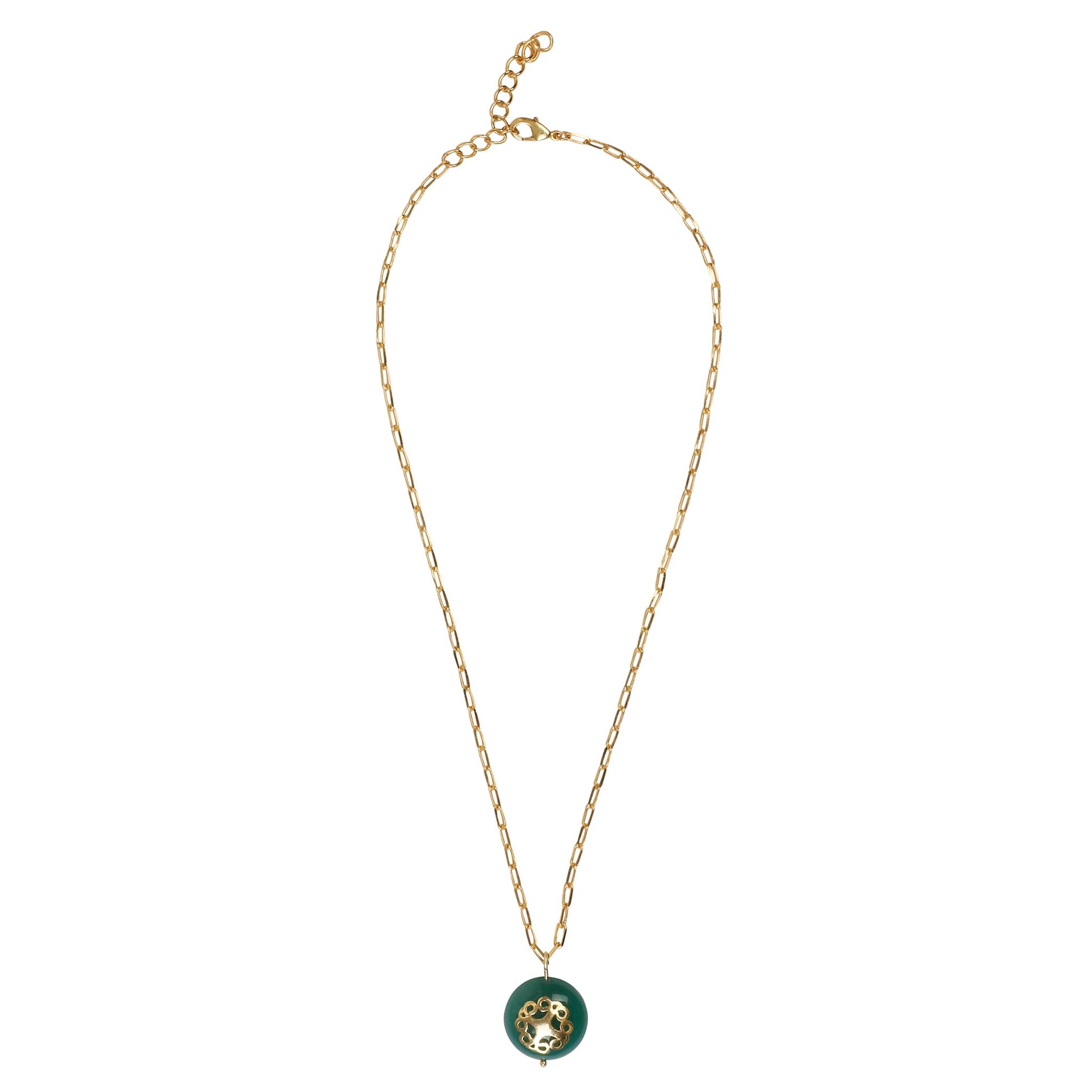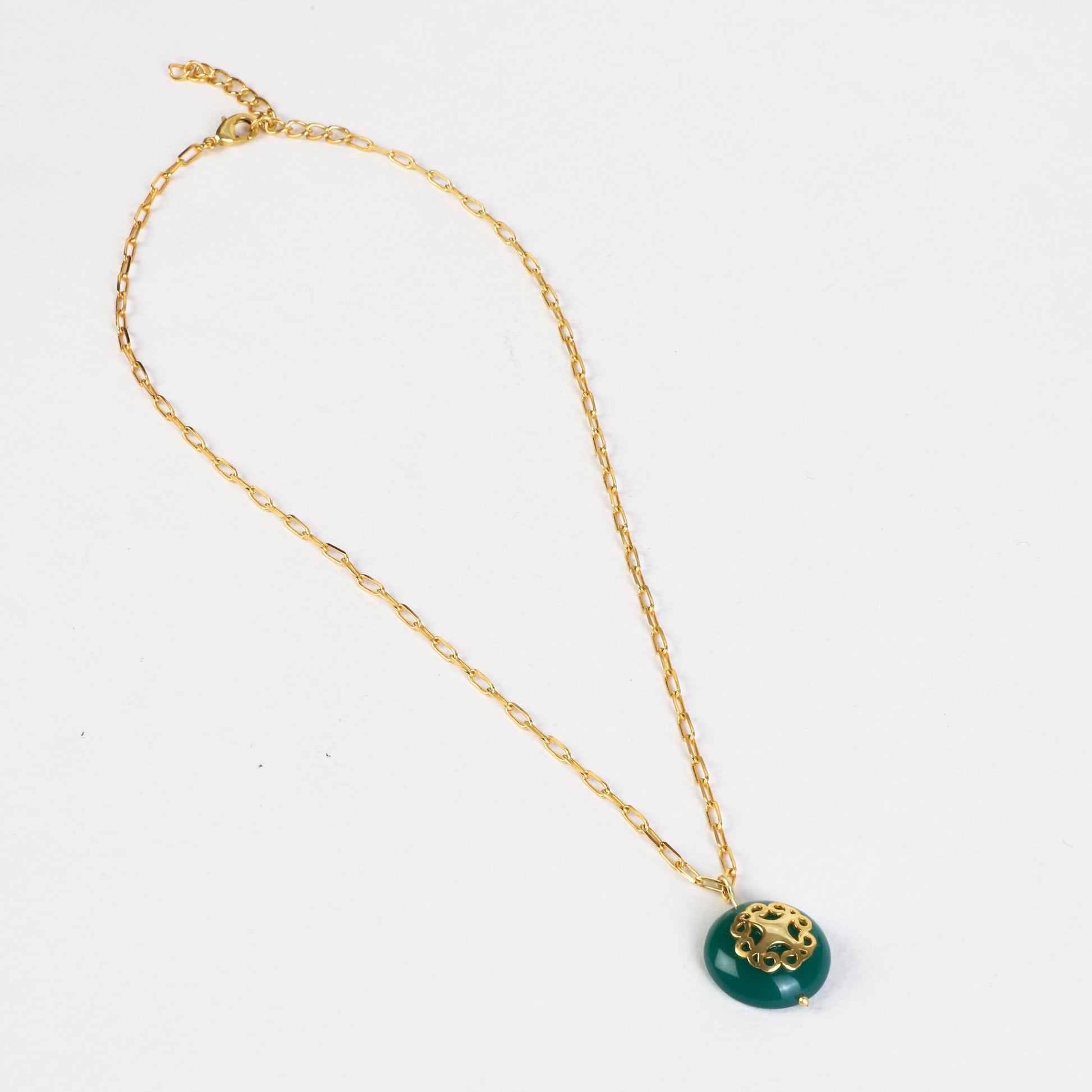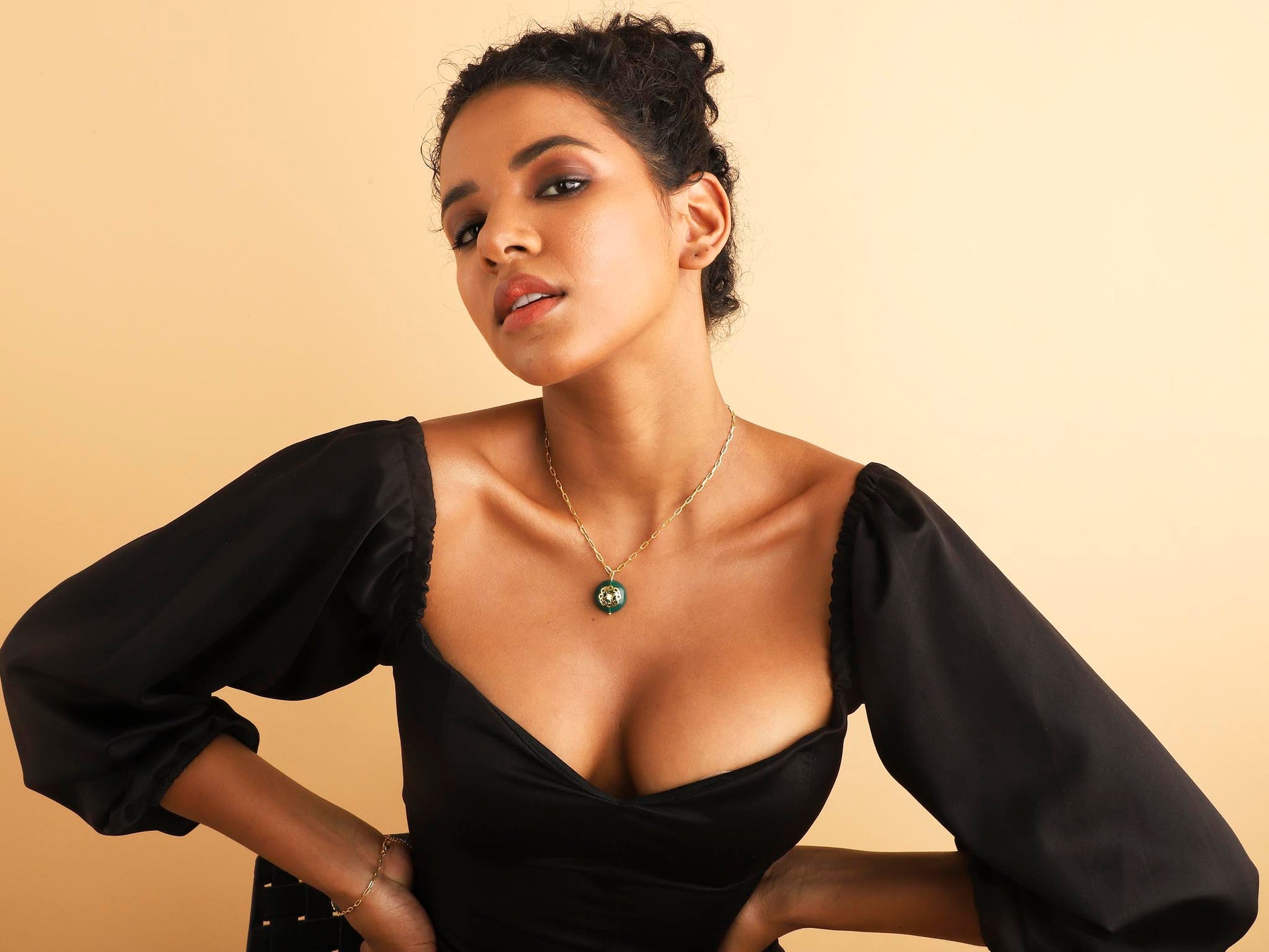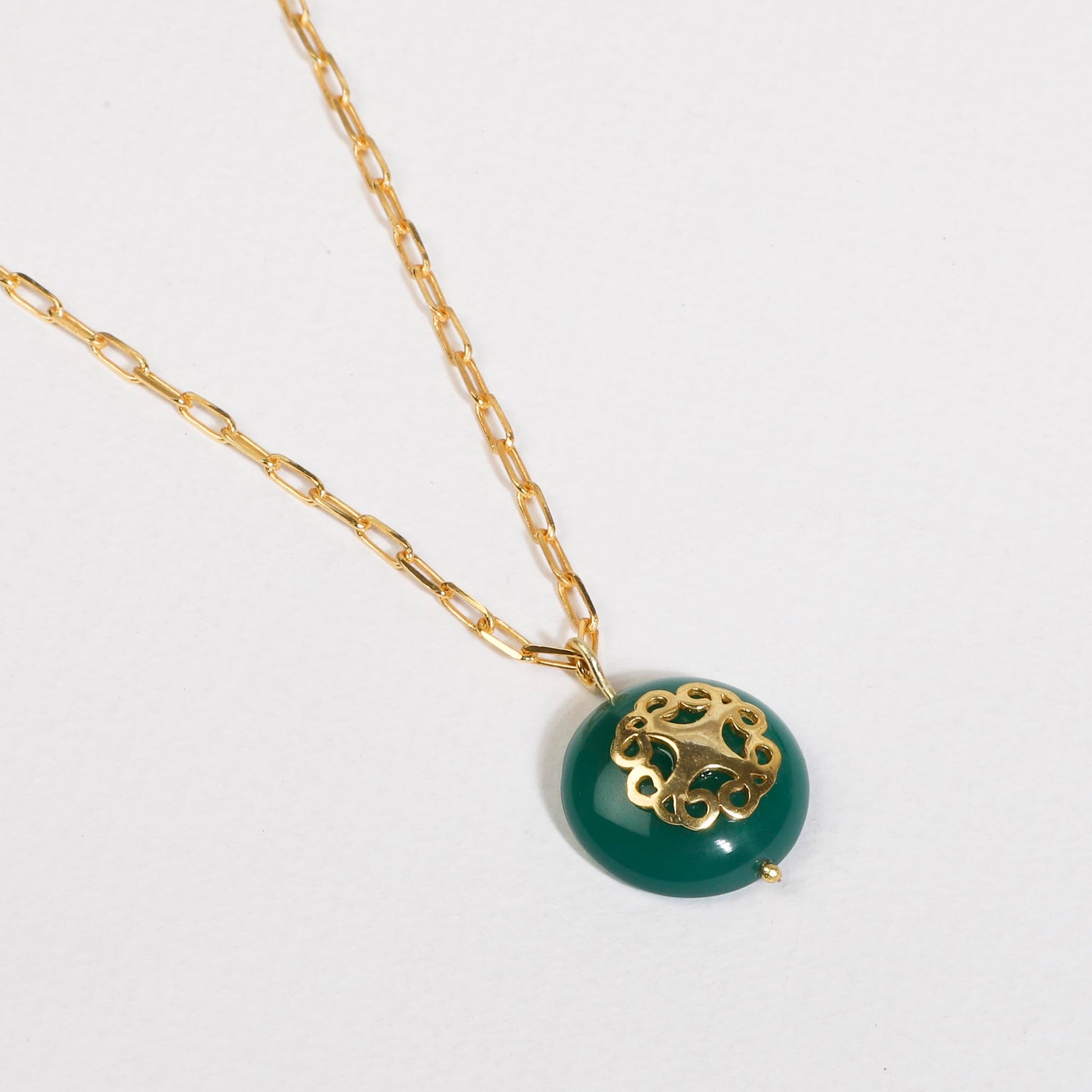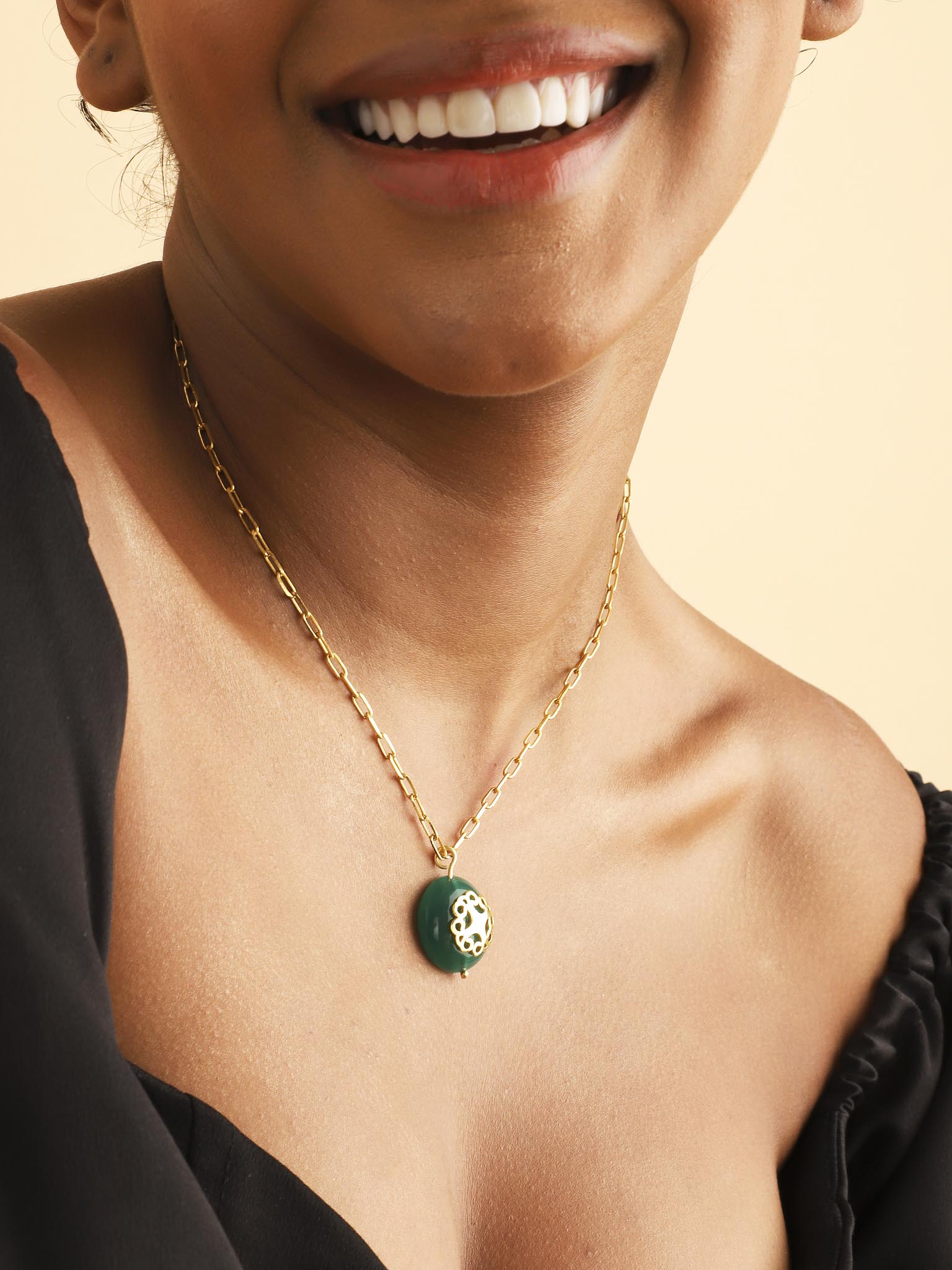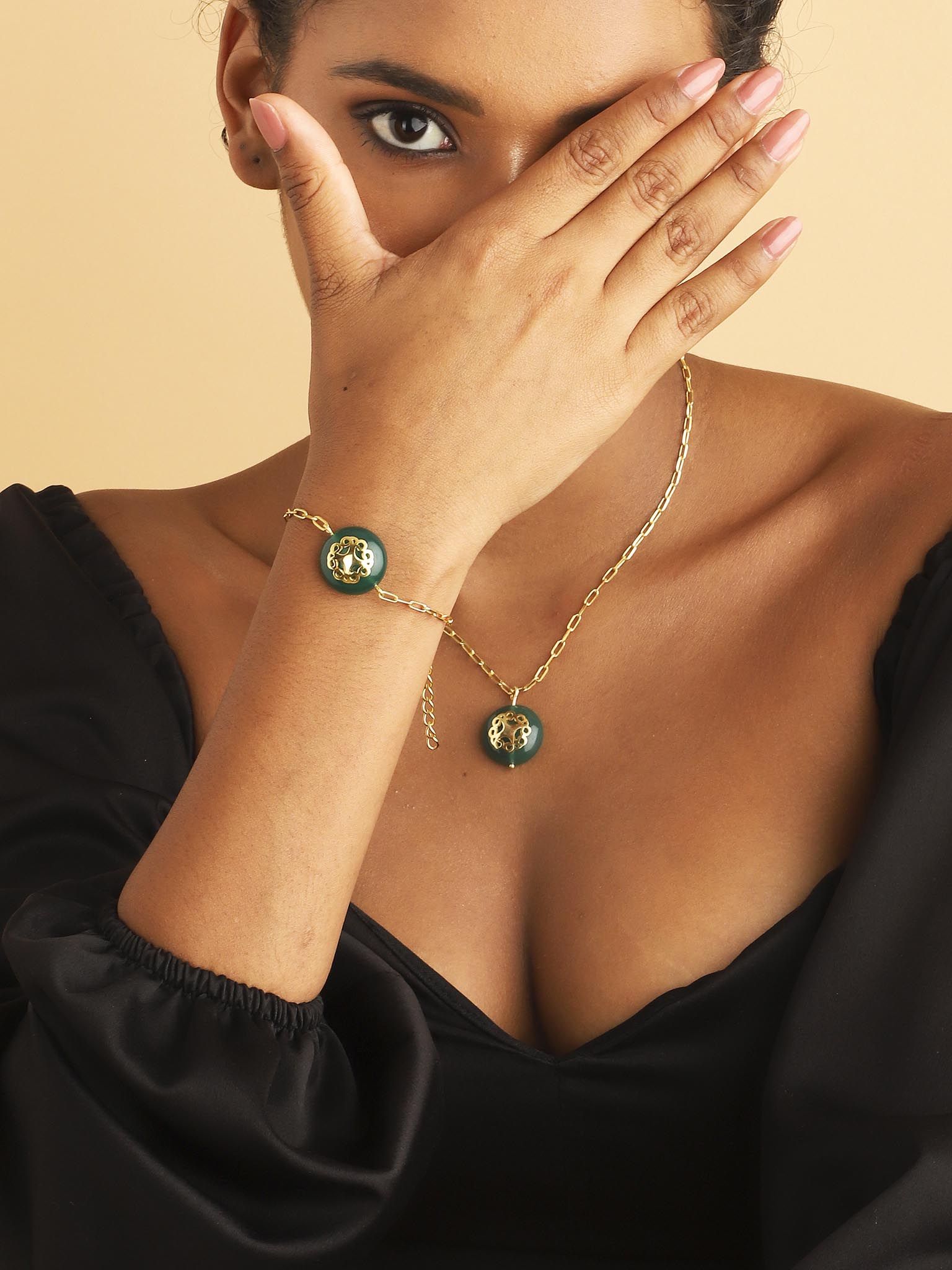 Melange Necklace Green Onyx
Sale price
$103.00
Regular price
$0.00
Tax included.
2 Year Warranty
Free Standard UK Delivery
Handcrafted by Skilled Artisans
Honest Pricing
Each piece is a testament to the impeccable craftsmanship of our artisans, featuring intricate tactile metallic gold-plated brass floral medallions on a rich vibrant color palette, adorned with mesmerizing semi-precious stones. This collection is the perfect blend of striking design and timeless style.
Indulge in the captivating beauty of the "Melange" Collection, where artistry and craftsmanship converge. Each meticulously handcrafted piece showcases the skill and dedication of our artisans, with intricate floral medallions that exude a sense of sophistication. The metallic gold plating adds a touch of opulence, while the earth-toned semi-precious stones, available in four stunning variants - Green Onyx, Red Carnelian, Turquoise, and Blue Lapis - create a mesmerizing and harmonious color palette.
Free standard UK delivery. For more information regarding express and international delivery Click Here
Melange Necklace Green Onyx
Sale price
$103.00
Regular price
$0.00