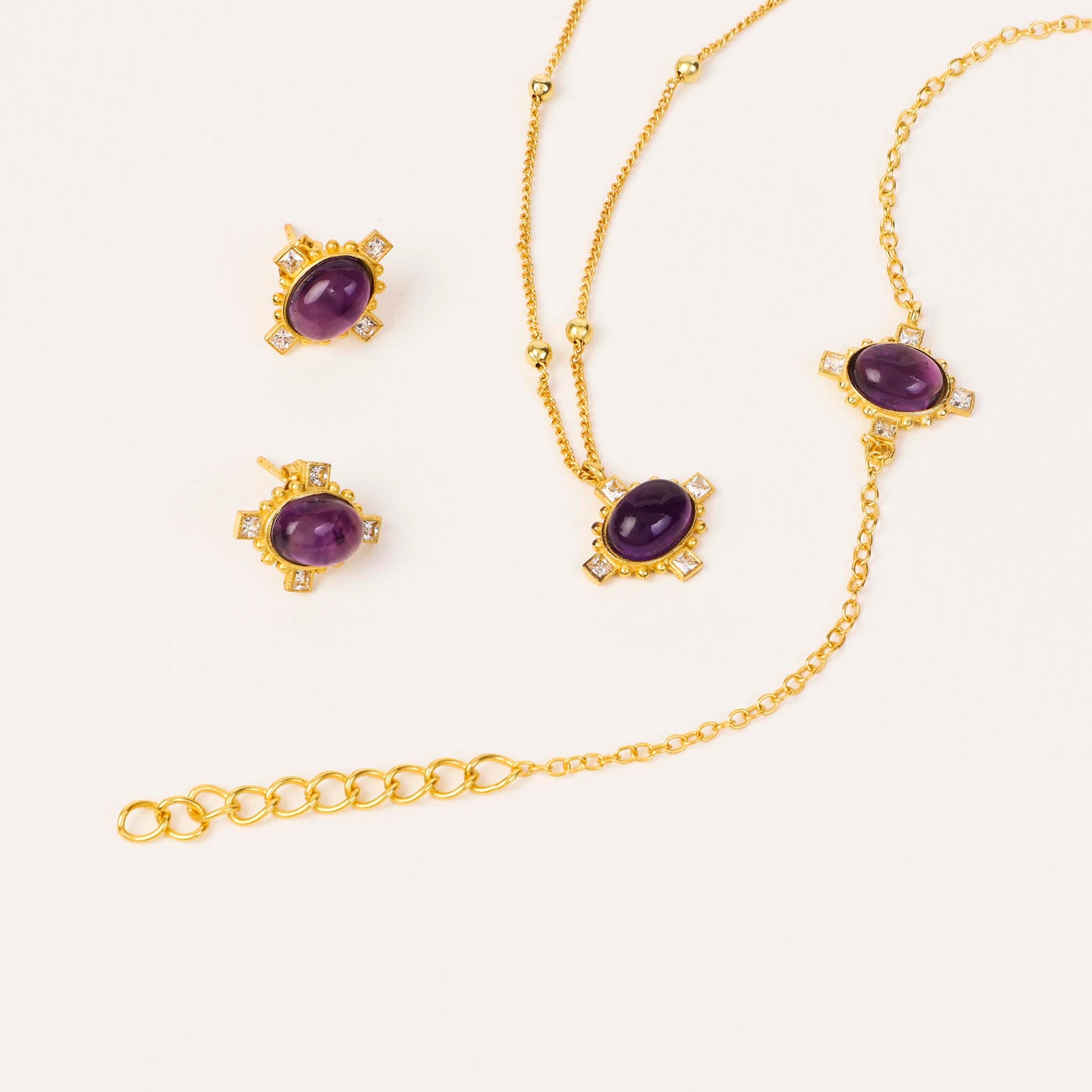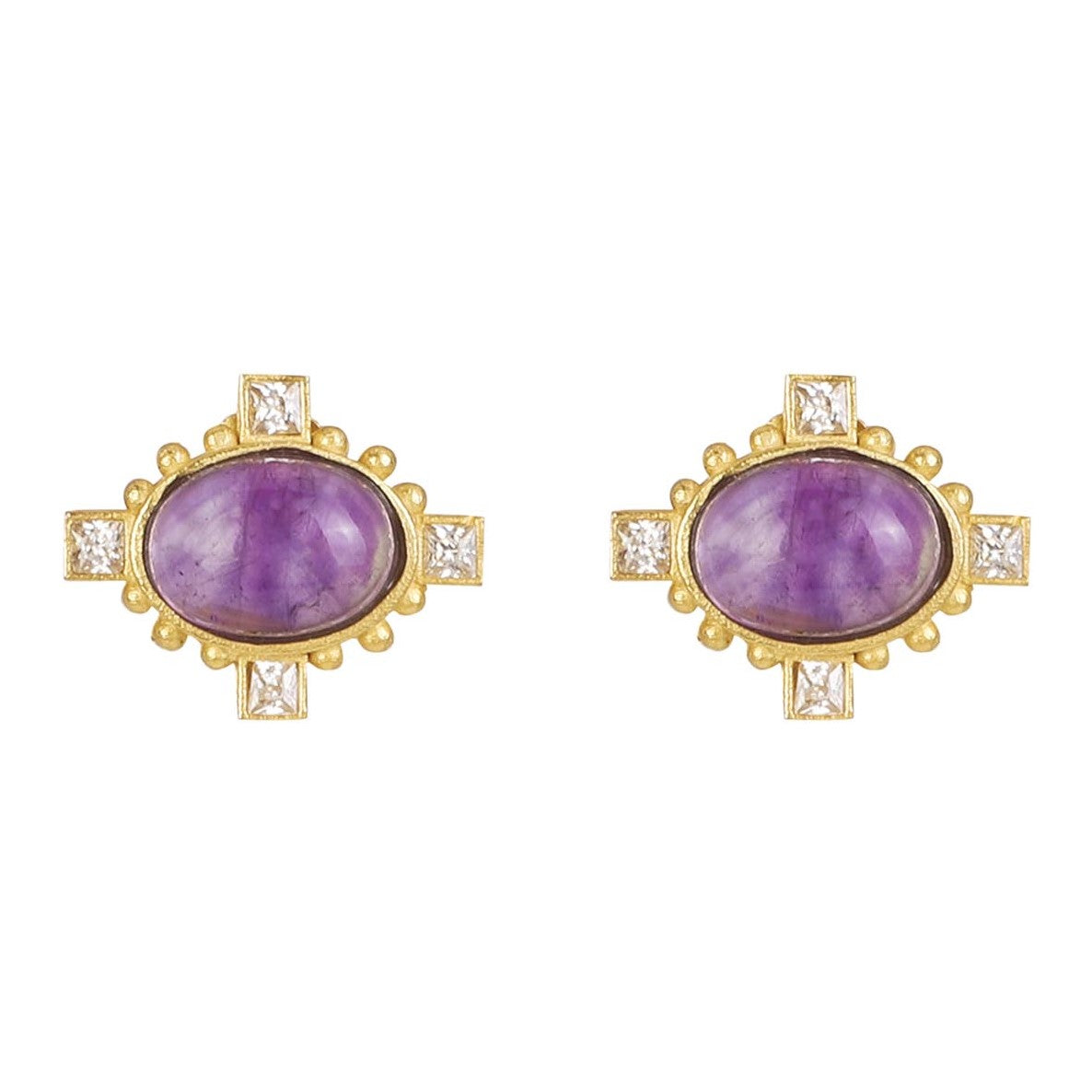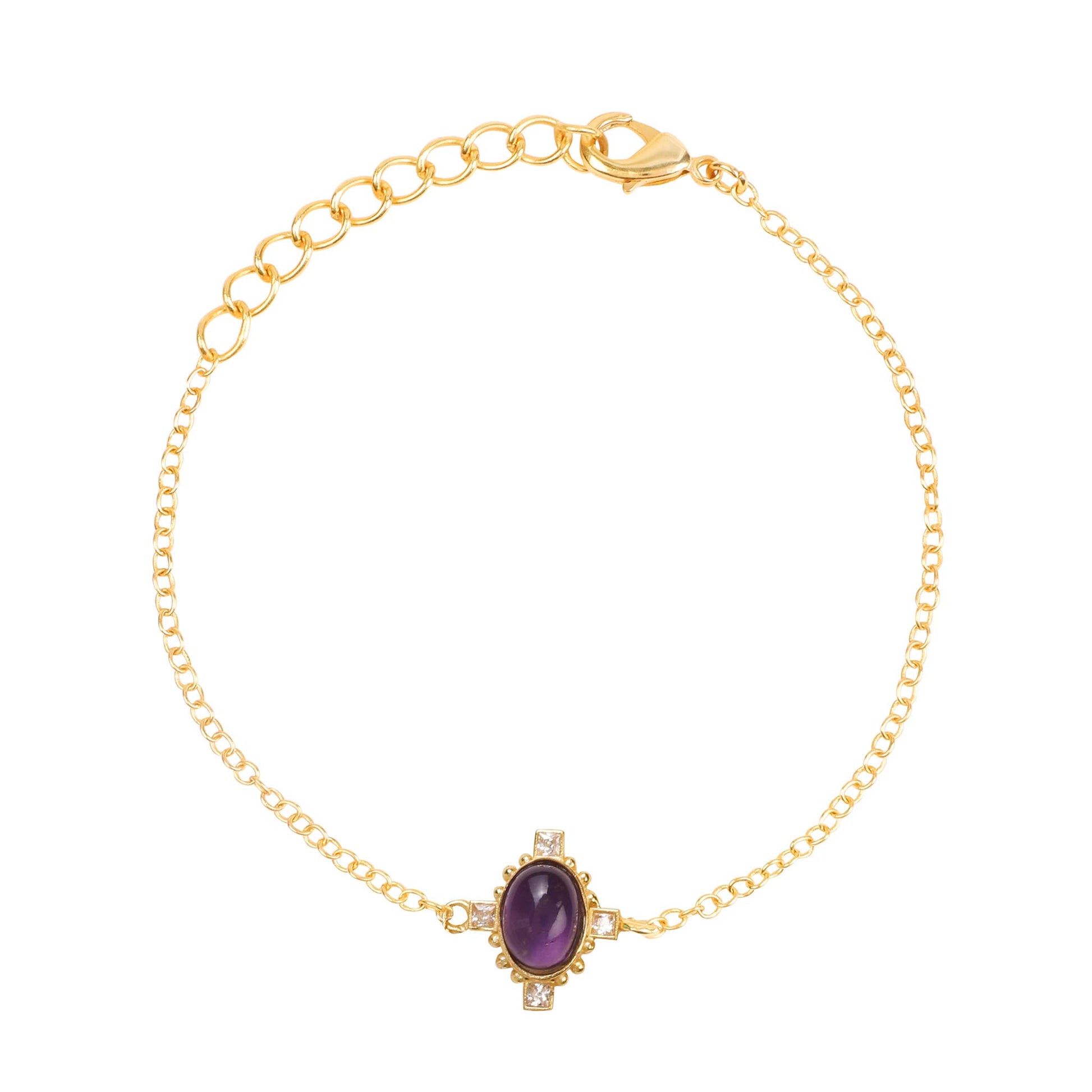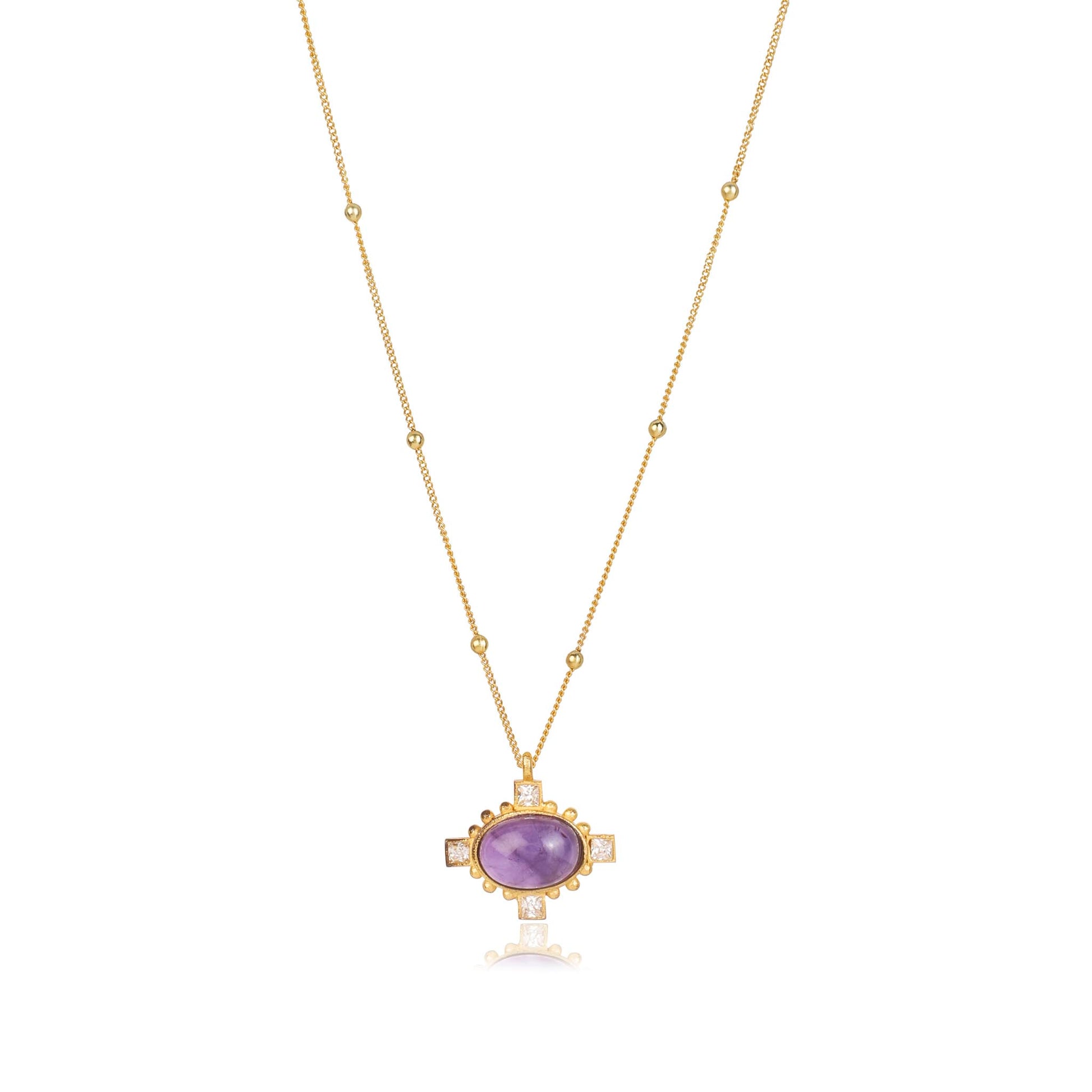 Amethyst CZ Jewellery Set " Stellar Elegance"
Sale price
$108.00
Regular price
$126.00
Tax included.
2 Year Warranty
Free Standard UK Delivery
Handcrafted by Skilled Artisans
Honest Pricing
Brighten up your look with these gorgeous natural Amethyst & Cubic Ziricon.
Amethyst Semi-precious gemstone is known for its natural tranquilising powers, it calms and soothes the mind. It balances mood swings and dispels anger, fear and anxiety.

Amethyst relieves stress and strain, soothes irritability, alleviates sadness and grief, and dissolves negativity. Amethyst activates and opens intuition. It helps you become more focused, enhancing memory and improving motivation.

Cubic Ziricon is believed to improve focus, and increase clarity .
The beauty of these classic Amethyst Jewellery lies in their exquisite design & royal purple hue, they look elegant!!

Significance:

Chakra : Crown

Birthstone : February

Element : Air
In addition to the gemstones' inherent beauty, the attention to detail, craftsmanship, and the generous 15%discount make this jewellery set an exquisite and valuable investment. It's a complete package of elegance, sentiment, and savings – a gesture that will be cherished and remembered for years to come.
Free standard UK delivery. For more information regarding express and international delivery Click Here
Amethyst CZ Jewellery Set " Stellar Elegance"
Sale price
$108.00
Regular price
$126.00