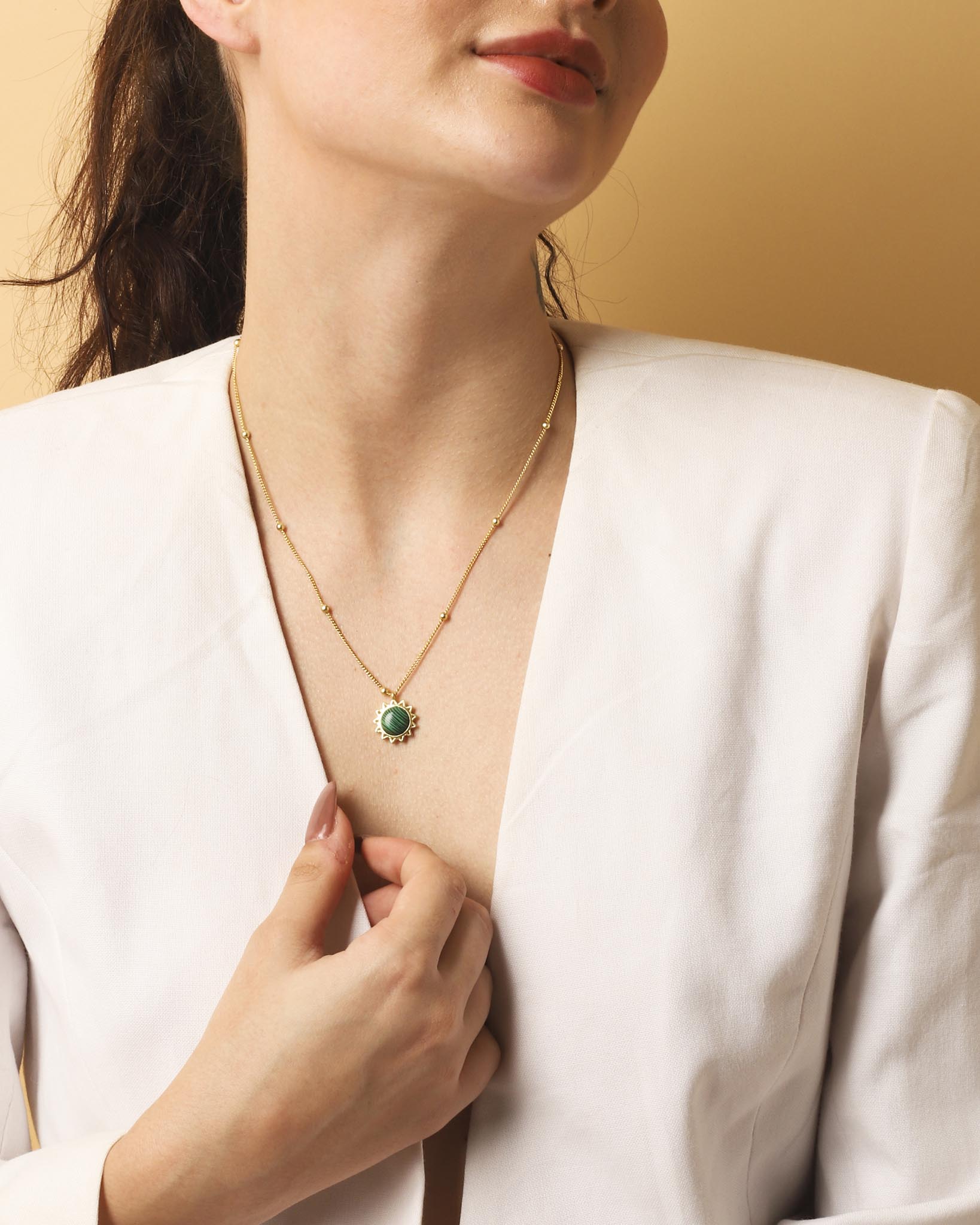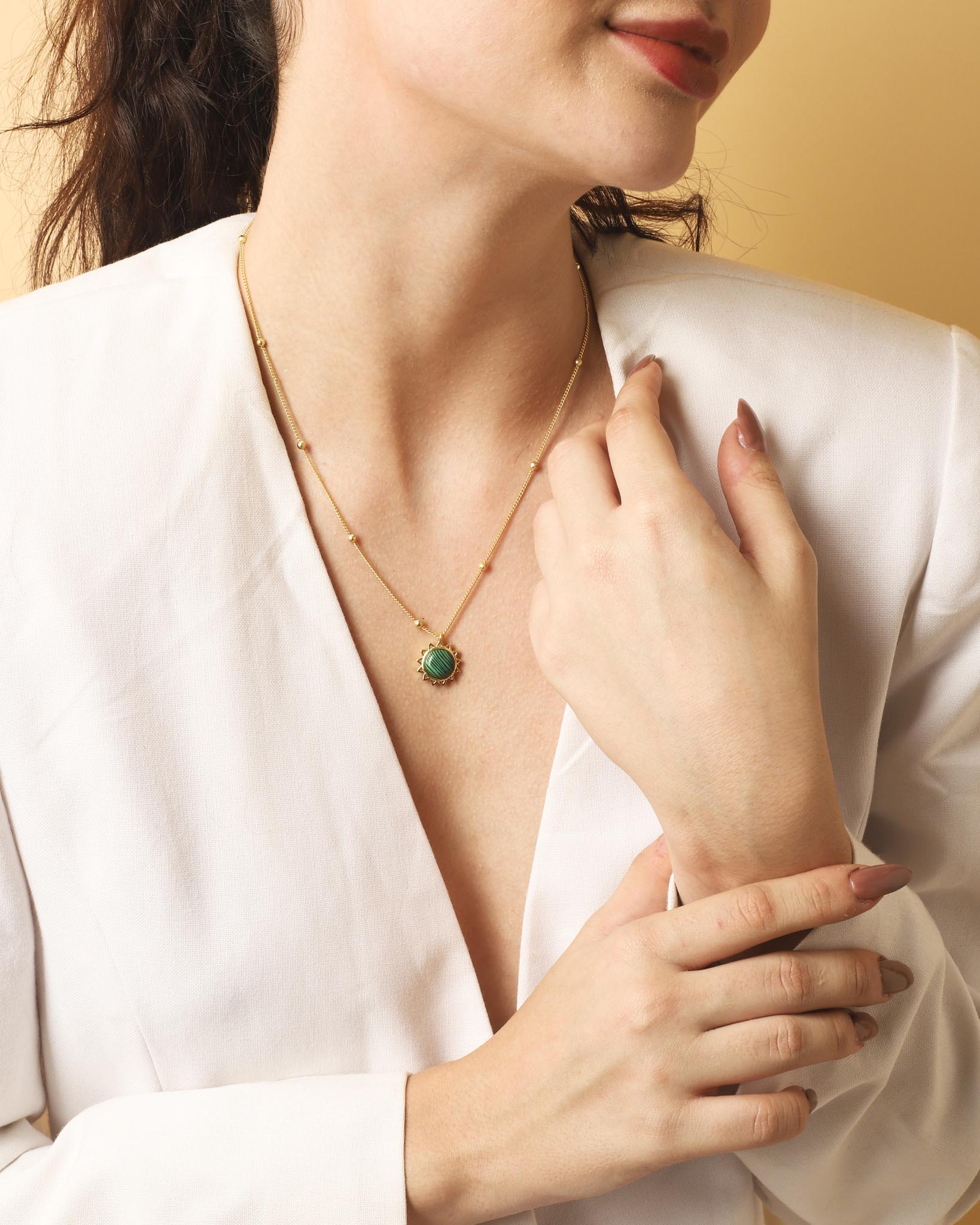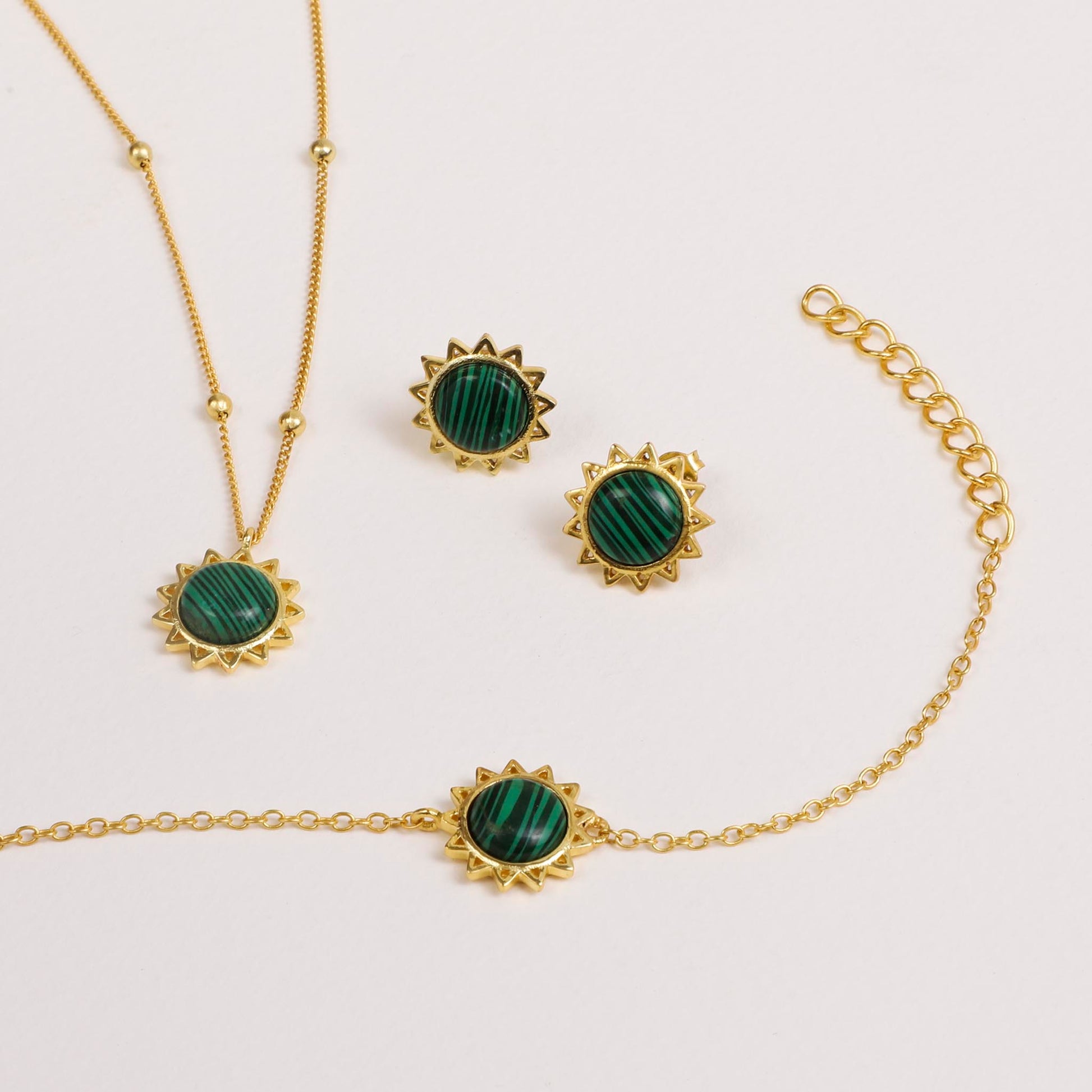 Malachite Necklace "Stellar Elegance"
Sale price
$45.00
Regular price
$0.00
Tax included.
2 Year Warranty
Free Standard UK Delivery
Handcrafted by Skilled Artisans
Honest Pricing
This alluring pendant is designed to make an elegant statement.
Malachite is a semi-precious gemstone of transformation and protection. Wearing Malachite can help release negative patterns, promote spiritual growth, and bring healing and abundance into your life.
Malachite's connection to the heart chakra makes it a popular choice for those seeking to open themselves up to love and compassion. It is said to promote empathy, forgiveness, and understanding, allowing individuals to foster healthier and more meaningful relationships. Significance:
Chakra: Heart
Birthstone: All
Element: Earth
Free standard UK delivery. For more information regarding express and international delivery Click Here
Malachite Necklace "Stellar Elegance"
Sale price
$45.00
Regular price
$0.00